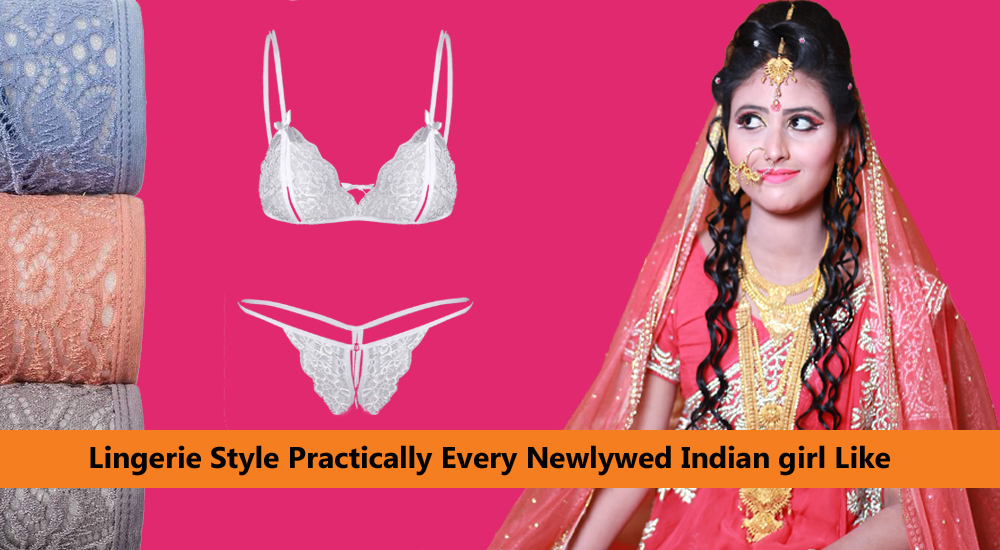 Season's Most sexy Lingerie that is Genuinely Being Worn by the Newlywed Indian Girls.
Are you a bride to be? Do you need a few sexy and elegant bridal lingerie and bra sets to blow your hubby to be's mind away on your long awaited honeymoon? Sexy lingerie can amp up the excitement, and more significantly, your romantic connection. All it takes is pick the right piece for you. Here are options to conceive, Keep scrolling to Know Lingerie Style Practically Every Newlywed Indian girl Like.
Must-Have #1: Something Sexy
Every women needs to have a slew of options—Panties, Bras, camisole, and nightwear—that feel truly sexy, but are also totally comfortable.No matter how much it hides , sexy lingerie makes you feel and look gorgeous and elegant. There's nothing like the feeling of soft satin or silk satin against your skin. Feel free to mix and match colors and styles, but when doing so, make sure you stick to same fabric. Think: a complete visible bra panty set with love decoration of stone, bows and ribbon.
Must-Have #2: Something Sensible
You know that not every style is for every body, and that's perfectly okay. So find out styles that works for you. . Instead of emotional-buying every lingerie trend going, dressing for your body shape, rather than working against it, will ensure you're more comfortable and confident. Get fitted for a elegant push-up bra and buy a few pairs of cute panties to match.
Must-Have #3: Something practical
Practical lingerie push, slim, and smooth in all the right places.Also get some basic camisole in both White nude and black, ideally mid-thigh length so they can be worn with a short or long outfit. For reviling outfit choose seam free and minimising lingerie.