Welcome to the fascinating world of dropshipping, a business model that allows entrepreneurs to sell products without holding any inventory. With minimal upfront investment, this approach has become a popular choice for starting an online venture. In this blog post, we'll delve into the realm of dropshipping in India, exploring the best dropshipping suppliers in India and offering valuable tips to help you thrive in this competitive market.
What to Look for in a Dropshipping Supplier in India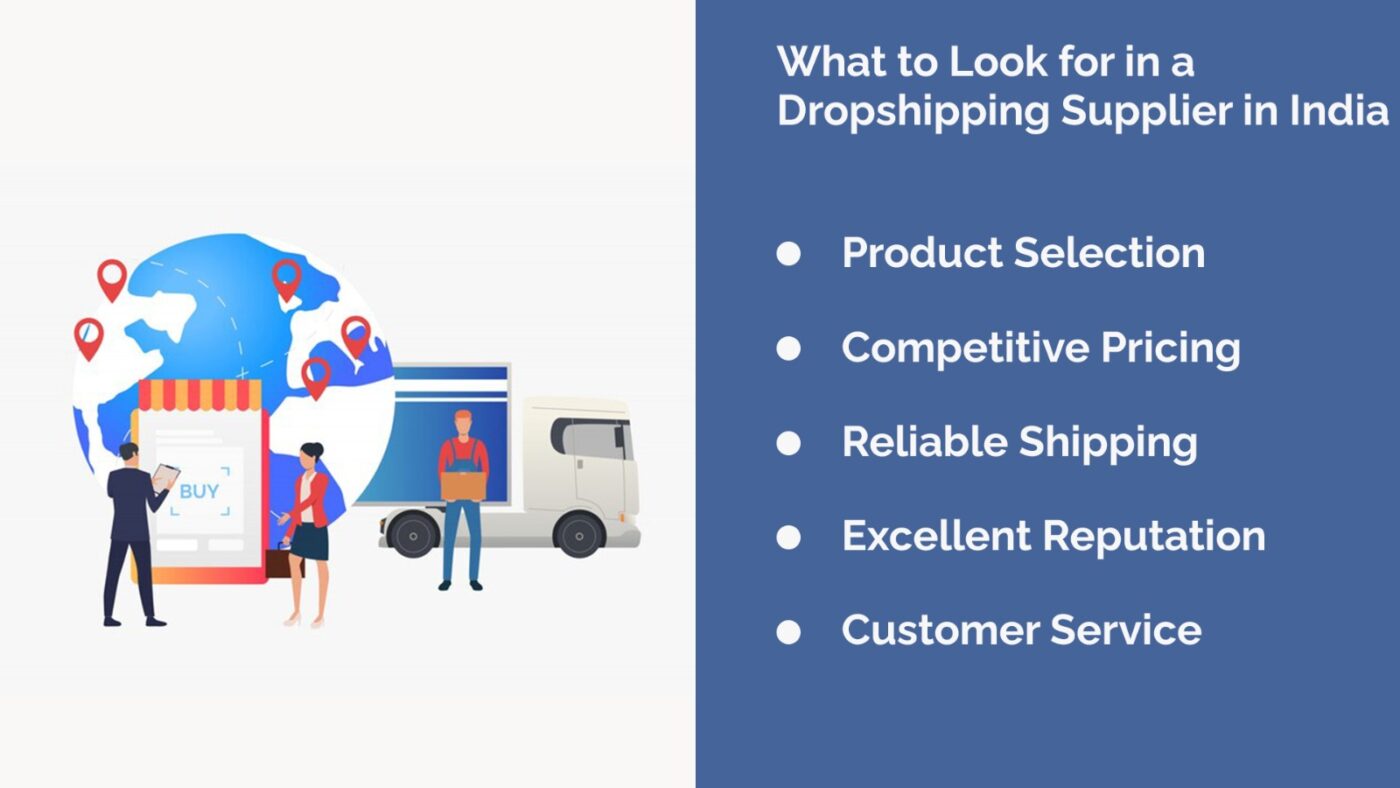 Selecting the right dropshipping supplier is crucial to the success of your business. Here are the key factors to consider when choosing a supplier in India
Product Selection: A diverse range of products is vital to attract customers. Ensure that your chosen supplier offers the items you are interested in selling.
Competitive Pricing: Price plays a significant role in customer decision-making. Choose a supplier whose prices are competitive compared to other dropshipping suppliers.
Reliable Shipping: Timely delivery is essential for customer satisfaction. Partner with a supplier that provides dependable shipping services to ensure your customers receive their orders on time.
Excellent Reputation: Reputation is a reflection of a supplier's reliability and quality. Opt for suppliers with positive feedback and a good reputation within the dropshipping community.
Customer Service: In case of any issues with an order, responsive and helpful customer service is crucial. Look for suppliers that prioritize customer support.
Best Dropshipping Suppliers in India
Here's a list of some of the best dropshipping suppliers in India, renowned for their diverse product offerings and reliable services: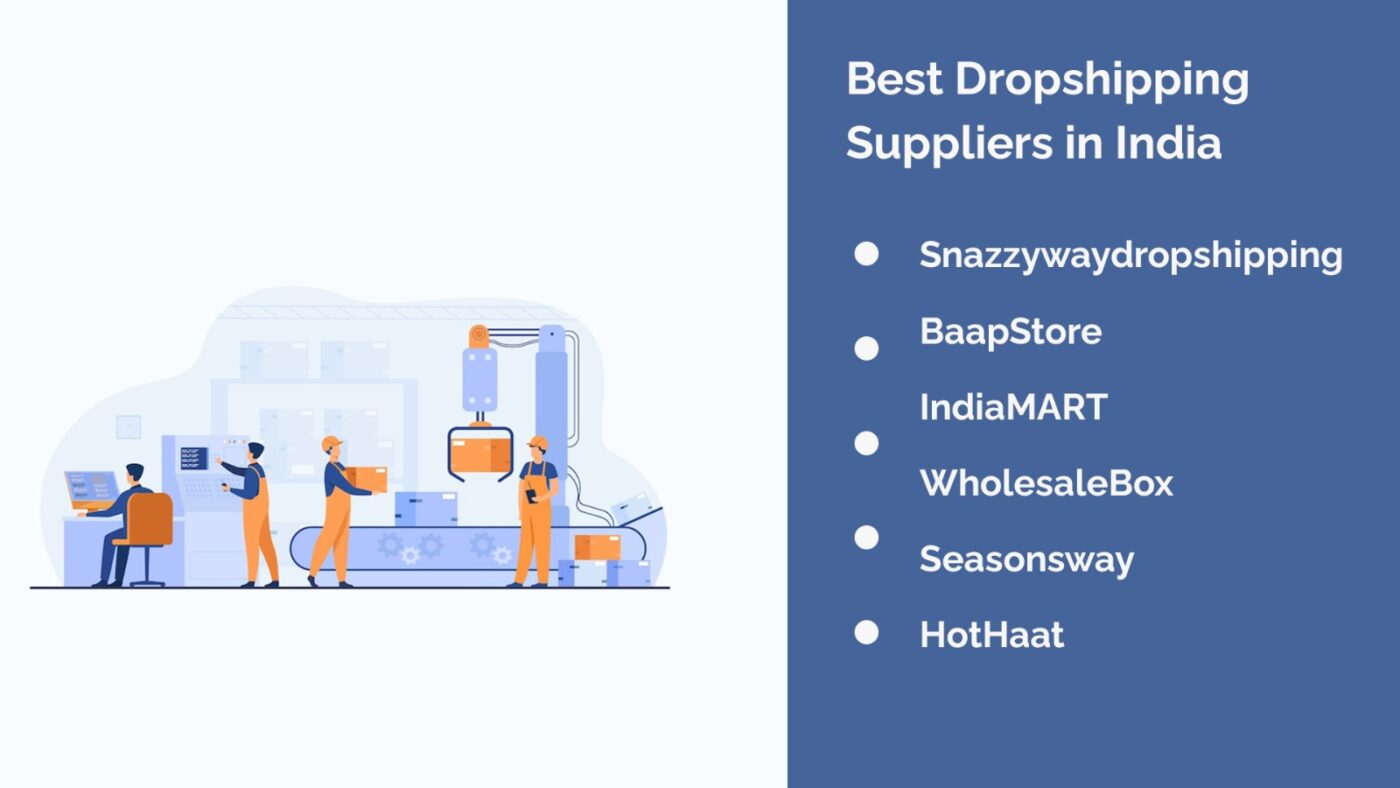 Snazzywaydropshipping
Snazzywaydropshipping is a dropshipping supplier in India that offers a wide range of products, including lingerie, women's fashion apparel, and clothing. They are a manufacturer, so they don't have any recurring monthly or yearly fees. They also offer multi-channel management and integration with WooCommerce, Shopify, Squarespace, Big Cartel, OsCommerce, and Ecwid.
Here is a more detailed description of Snazzyway's dropshipping services:
Wide range of products: Snazzyway offers a wide range of products, including lingerie, women's fashion apparel, and clothing. This means that you can find products to sell that are relevant to your target market.
Manufactured products: Snazzyway manufactures all of the products that they sell. This means that you can be confident in the quality of the products that you're selling.
Multi-channel management: Snazzyway offers multi-channel management, which allows you to sell their products on multiple platforms, such as your own website, Amazon, and eBay.
Integration with popular e-commerce platforms: Snazzyway integrates with popular e-commerce platforms, such as WooCommerce, Shopify, Squarespace, Big Cartel, OsCommerce, and Ecwid. This makes it easy to import their products into your store and start selling them.
Snazzyway offers fast shipping, so your customers will receive their orders quickly.
Competitive prices: Snazzyway offers competitive prices on their products. This means that you can make a profit while still offering your customers a good deal.
Baap Store
A leading dropshipping supplier in India, Baapstore offers a wide variety of products at competitive prices and reliable shipping services.
IndiaMART
As a popular online marketplace, IndiaMART connects buyers and sellers, making it a great platform to find numerous dropshipping suppliers.
WholesaleBox
WholesaleBox is another excellent option with a diverse product range and competitive prices, along with dependable shipping services.
Seasonsway
Specializing in fashion products, Seasonsway offers a wide selection of clothing, shoes, and accessories at competitive prices.
HotHaat
If you're interested in home and living products, HotHaat is the go-to supplier, providing a wide range of furniture, home decor, and kitchenware.
The Future of Dropshipping in India
The dropshipping industry in India is experiencing significant growth and is expected to continue flourishing in the coming years. Several factors contribute to this trend, including the increasing number of internet users, a growing middle class, and the rising popularity of online shopping.
Considering these favorable conditions, India presents an excellent opportunity to establish and grow a successful dropshipping business. By conducting thorough research and dedicating effort to your venture, you can capitalize on the thriving market and establish a profitable dropshipping business in India.
Conclusion
Embarking on a dropshipping journey in India can be an exciting and rewarding venture. With the right supplier and careful consideration of your product selection, pricing, shipping, reputation, and customer service, you can set the foundation for a successful dropshipping business. Whether you opt for a renowned supplier like BaapStore or explore options on platforms like IndiaMART and WholesaleBox, your dedication to research and networking will pave the way to prosperity in the world of dropshipping. So, dive in and make your mark in the ever-growing e-commerce landscape!